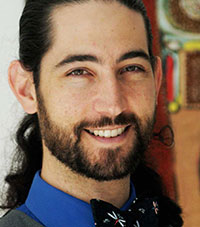 Isaac Rutenberg
Professor at Strathmore University
RESEARCH AREA DESCRIPTION
Are formal IP protections necessary to encourage innovation? The rapid proliferation of IP rights can result in hundreds of vague and overlapping claims, increased litigation or threats of litigation, and the predatory behaviour of patent trolls.
In most of Africa, the explosion of high tech innovation exists in an IP vacuum. Over the past five years, incubators, accelerators, maker spaces, and tech hubs have multiplied throughout Africa. The majority are private ventures, but some of these hubs are located within universities, and others are government initiatives.
More and more entrepreneurs and innovators are seeking support from these tech hubs, demonstrating a strong culture of innovation throughout Africa.
Is Africa the right place for formal IP rights? If so, how should they be implemented?
Open AIR will analyse whether formal IP rights are can impact the success or failure of Africa's burgeoning tech initiatives at and around high technology hubs.
To find out more about our work surrounding high technology hubs, visit our case studies page, and our annual report.
RECENT DISCUSSION
about High Technology Hubs
Authored by: Nagham ElHoussamy, Nadine Weheba, and Nagla Rizk Abstract: This Working Paper offers an initial exploration of innovation realities at technology hubs…