This report features Open AIR researchers' extensive recent outputs—including books, book chapters, journal articles, reports, policy engagements, conference presentations, and blogs—in five thematic clusters, guided by four cross-cutting research lenses:
The five thematic clusters:
high technology hubs
informal innovation
traditional knowledge and Indigenous entrepreneurs
innovation metrics
laws and policies
The four cross-cutting research lenses:
economic integration, international law, and trade policy
gender equality and empowerment of women and girls
artificial intelligence (AI)
the maker movement
Across all the work featured in the report, there is a strong mix of participation between senior Open AIR researchers, led by the Steering Committee members, and early-career scholars participating in the network's New and Emerging Researchers Group (NERG).
Also outlined in this report is Open AIR's new "Regulation for Innovation" research and engagement project, which is focused on identifying and fostering policy-legal-regulatory models that support the kinds of innovations needed to achieve the UN Sustainable Development Goals (SDGs).
Outcomes envisioned for this new Open AIR programme include:
improved African participation in policy processes influencing regulation of knowledge for innovation
improved African national utilisation of limits and flexibilities provided in existing regulatory instruments
improved African use of alternative, openness-oriented models of innovation that can operate outside regulatory constraints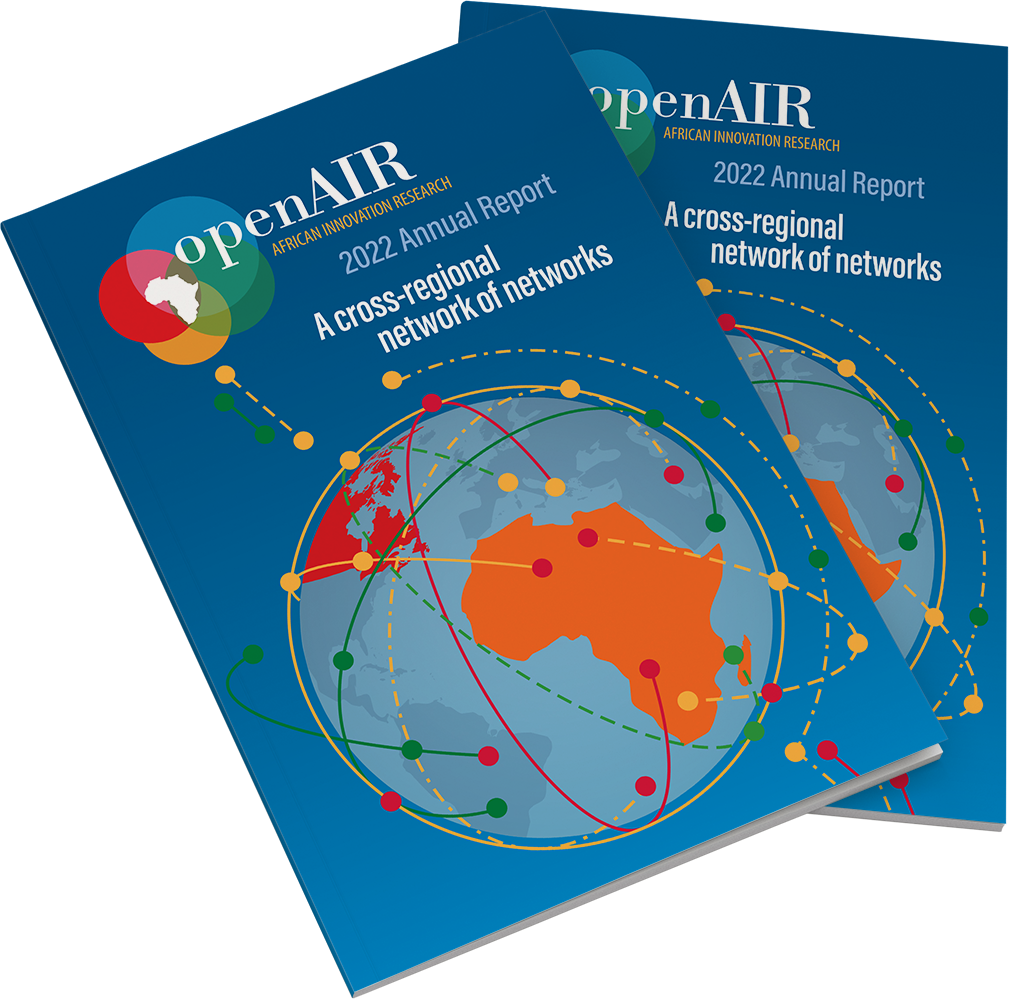 ---
Read the 2022 report online. Click in the window below to view fullscreen, or download the PDF.