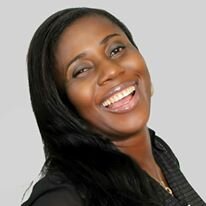 Esther Ekong is a PhD (Law) Candidate at the University of Ottawa, Canada. Her PhD research thesis is titled: The role of intellectual property rights as a development tool for women entrepreneurs in developing countries: The case of the cosmetics sector in Nigeria. Esther is a Nigerian who holds a Bachelor of Laws (LLB) from the Ahmadu Bello University, Zaria, Nigeria; Master of Laws (LLM) from the University of Benin, Nigeria and a Masters in Public Administration (MPA) from the Delta State University, Abraka, Nigeria.
Prior to relocating to Canada for her PhD studies, she worked as a Research Fellow of theNigerian Institute of Advanced Legal studies, Lagos, (the Institute).She was as a member of the research team that produced the Restatement of Customary Law of Nigeria(2013) and the Microsoft Cloud Computation Research (2014). At the institute she was an assistant tutor for several courses in the postgraduate school of the Institute as well as a special assistant to the Director of Studies of the Institute between 2016 and 2017.
Esther was previously the New and Emerging Research Group (NERG) Lead, Open AIR and Graduate Students Representative, Canadian Association of African Studies (CAAS). In September 2019 Esther was awarded 3rd prize in the Africa Portal "Women, Power and Policy Making" research competition for her policy brief titled: Gender implications of Geographical Indications for Ghanaian Shea butter.
Esther has published several articles and book chapters in publications of the Institute. She is passionate about women's rights and empowerment and is the initiator of Chadash Phoenix Woman Foundation, a Non-Governmental Organisation (NGO) set up in Nigeria, 2012. The NGO is focused on helping indigent women build capacity for small businesses and raise start up funds for them.