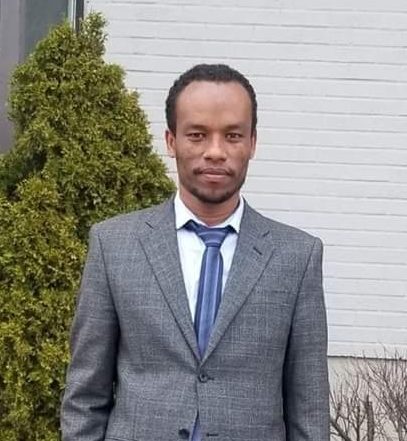 Sileshi Bedasi Hirko just recieved his PhD under the co-supervision of Professors Chidi Oguamanam and Jeremy de Beer at the University of Ottawa. His PhD thesis explored policy, law, and practice in Ethiopia and suggests the need to rethink policy and legal regimes in order to promote access to learning materials.
Dr. Hirko holds an LLM in IP and Competition Law from Munich Intellectual Property Law Center, Germany, and an LLB from Haramaya University in Ethiopia. Between 2015-2019, he was involved in Open AIR activities as a PhD Student Fellow. Prior to his PhD research, he was an Assistant Professor at Haramaya University. His research interests include IP, competition law, international trade law, human development, and family law. He has published scholarly works in several national and international journals. His future plan is to work in academia and conduct research in the aforementioned areas.
QES-AS Research
Title: Gender Perspectives in the AI-Driven Creative Innovation in Africa: A Quest for Accommodation in Ethiopia
Abstract: Given its enormous potential to drive, among others, robust creative innovation, the emergence of the Fourth Industrial Revolution (4IR) has generated a lot of enthusiasm across the globe. Africa is poised to leverage the digital technologies of 4IR in order to harness its wealth of human talents for sustainable human development. From among these technologies, both AI and big data are interdependent and crucial for enhanced creative innovation on the continent. The issue of intellectual property (IP) is also implicated. Despite its positive roles for creative innovation, the regulation of AI and its complex interface with existing IP regimes are becoming issues of critical concern. In this broader context, central to AI's role for creative innovation and its emerging governance, is the place of gender perspectives to inform the construction or formulation of inclusive and equitable frameworks. It is noted that gender-sensitive governance frameworks are instrumental to promote an inclusive and equitable AI-driven creative innovation for sustainable human development. Focusing on Ethiopia, this research thus explores the places and roles of gender perspectives in emerging AI policy and legal initiatives in Africa.