By Chris Armstrong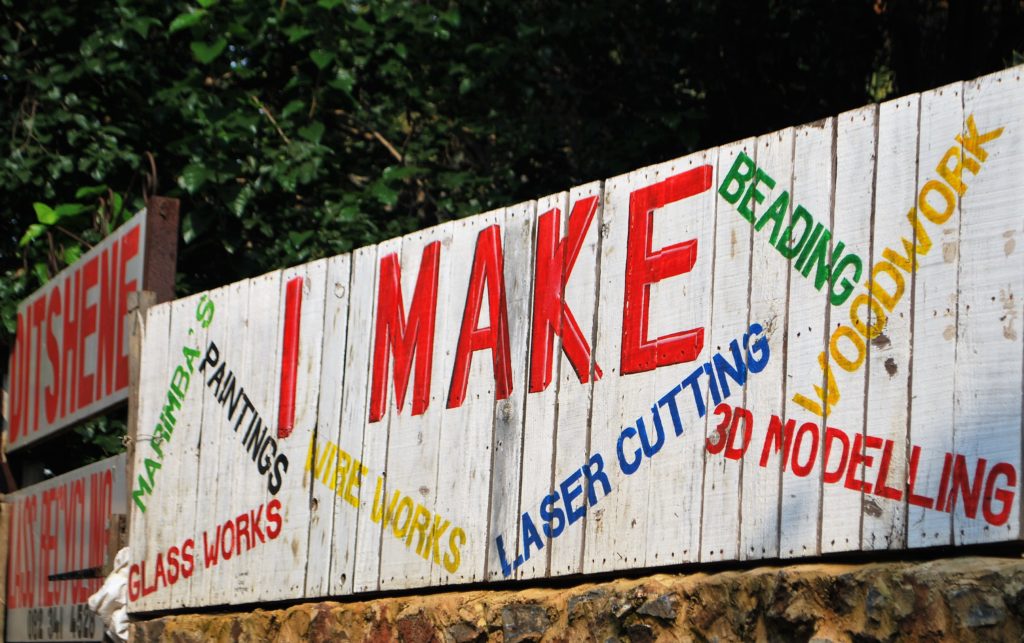 As part of our Maker Movement research theme, we at Open AIR are trying to build understanding of how participation in maker communities can impact the participants' socio-economic conditions. There can be little doubt that maker communities are of great value to innovators, but is there evidence that these communities increase the livelihood opportunities of their participants?
These and related questions are at the heart of our studies nearing completion in South Africa and Senegal, and our study commencing this month in the Canadian province of Ontario.
I and my Open AIR colleagues Erika Kraemer-Mbula, Thomas Mboa Nkoudou, and Salman Rana are seeking to shed light on the following socio-economic inclusion questions in both African and Canadian contexts:
which outreach modalities are the communities practicing in their efforts to build participation by potentially marginalised groups, e.g., girls and women, schoolchildren, youth, people
living in poverty, unemployed people, people with disabilities, elderly people, Indigenous people, migrants, and refugees?
which kinds of skills development and collaboration are participants experiencing in the maker communities?
to what degree are the maker community participants benefiting from networking, empowerment (including
gender empowerment), and livelihood development?
As part of our work in this area, Mboa Nkoudou and I participated in the 2018 Ontario Makers and Mentors Innovation Conference (OMMIC), an annual event hosted by the University of Ottawa's Faculty of Engineering and Centre for Entrepreneurship and Engineering Design (CEED). OMMIC's stated objective is "to offer an opportunity for makers, entrepreneurs, hobbyists and students to meet, learn about the maker movement and its societal impact and to compete on innovative design." At the conference, we convened an international panel discussion entitled "Making and Inclusion in Africa: Research and Practice". Joining us in the discussion, via video link, were:
If you are interested in what was said during this OMMIC panel, you can watch some webcam video footage at this link on the conference's Facebook page.