By Charlene Musiza
The marketing of traditional cultural expressions (TCEs) – which are manifestations of traditional culture such as handicrafts, sculptures and performances – presents a potential source of income for indigenous communities. These TCEs are an avenue for self-employment, particularly among marginalised women in indigenous communities. Though grounded in customary tradition, TCEs are quite dynamic and indigenous communities continue to come up with innovative designs and shapes, influenced by many factors including the changing requirements for use of the TCEs and interactions arising from trade. As a result, the value that TCEs have, both culturally and as a means of survival, can be threatened by misappropriation and thus warrant protection. In Zambia, the rural Tonga women maintain the traditional way of weaving their baskets while adapting the styles and creating innovative designs. From my research, these women are also open to considering a way to protect the baskets.
"Traditional" and innovating
The United Nations Declaration on the Rights of Indigenous Peoples (UNDRIP) sets the rights and the principles by which countries should abide by in relation to indigenous peoples. Article 31(1) states that indigenous peoples have the right to maintain, control, protect, and develop their cultural heritage, traditional knowledge, and traditional cultural expressions and the right to maintain, control, and protect their intellectual property over such heritage. Article 11 provides that they have the right to practise and revitalize their cultural traditions and practices, supposing that TCEs are not static and can evolve over time.
Indigenous people continue to engage in daily life and change is constant, even in the methods of cultural production. Their societal interactions, the spiritual connections with their forebearers, the changing socio-economic conditions, interactions in trade and commerce, all contribute to their cultural production. An example of the constant innovation within TCEs is the Ghanaian Kente cloth. Professor Boateng notes that Kente cloths have changed continually, from the pre-colonial era when European merchants introduced coloured silk. Professor Wijngaarden makes a similar observation on Maasai beadwork, noting that the designs of the beadworks are dynamic and the result of interactions with the outside world, and each generation adapts the designs to their own circumstances.
The Tonga baskets, going global and staying rooted
The Tonga baskets, just like Ghanaian Kente cloths, have evolved over time. From my discussions with Tonga women during my research, basket weaving is a form of self-employment for these rural women. Organised around craft clubs frequently made up of grandmothers, mothers, daughters, sisters, and nieces, the women benefit from working as a collective. An advantage of this is that selling the baskets improves the income of the family. In these craft clubs, women communally try to balance preserving the distinct traditional styles of the baskets, while also creating innovative designs.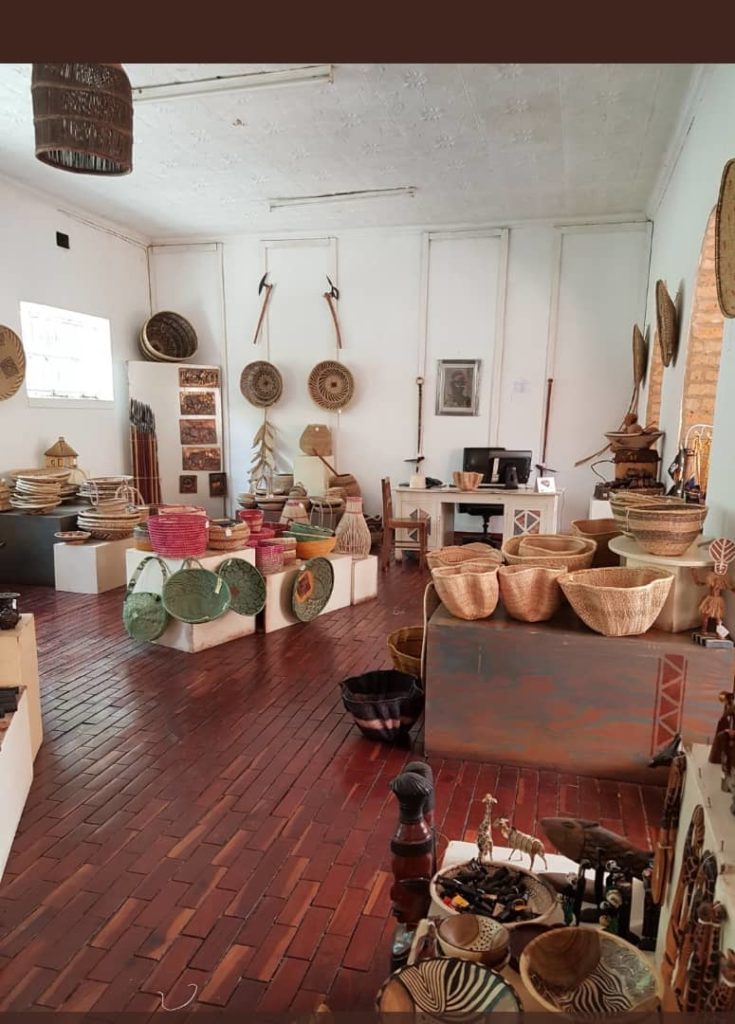 The threat of altering or losing their traditional methods of production is especially present when they are doing business on the global crafts market and sometimes due to the aesthetic requests of customers. The sale of these baskets has been transforming the creative processes of the women. For example, they now weave designs such as table mats for customers in cities like Lusaka and internationally, even though these local women have no real use for them. Equally, while these women have maintained their traditional methods of weaving and dyeing the baskets, some shapes, sizes, patterns, and designs have changed in order to have greater appeal to more buyers across the world.
Protecting traditional cultural expressions in Zambia
As TCEs are vulnerable to misappropriation efforts to protect TCEs remain topical, the World Intellectual Property Organization (WIPO) has played a role in this regard. The activities of WIPO are within the Intergovernmental Committee on Intellectual Property and Genetic Resources, Traditional Knowledge and Folklore, where negotiations on TCEs continue on several issues.
It may be difficult to balance preserving cultural heritage while limiting the risk of misappropriation. Intellectual property measures have been considered and adopted by some indigenous communities, though these have their prospects and limitations. For example, protecting TCEs under copyright law may pose challenges in complying with the legal requirements for authorship and limited duration of protection. There also are ideas for special forms of protection, which can address the unique characteristics of TCEs, borrowing from the underlying principles of intellectual property but adapted to fit protecting TCEs. For example, Open AIR's Chidi Oguamanam suggests an approach to protect TCEs where different types of TCEs receive different types or levels of protection.
Legislative measures at the national, regional and international levels have gained traction, Zambia enacted the Protection of Traditional Knowledge, Genetic Resources and Expressions of Folklore Act No. 16 of 2016 and the African Regional Intellectual Property Organization (ARIPO) adopted the Swakopmund Protocol on the Protection of Traditional Knowledge and Expressions of Folklore in 2010, from which the Zambian Act draws inspiration.
The Zambian Act provides for use of intellectual property rights to protect TCEs, to the extent that it is possible, these include trademarks, collective marks, certification marks and geographical indications. Some of these intellectual property rights allow for collective use by communities. This collective use could protect the Tonga baskets and distinguish them from imitations on the global crafts markets as well as other traditional baskets available from different parts of the world. In addition, the Act also provides for special protection for TCEs, emphasising customary values and governance principles, including mandating the Patents and Companies Registration Agency to administer a register for traditional knowledge and TCEs. The register is not yet publicly available but the Zambian Act thus presents a significant step towards the goal of protecting TCEs and, in consultation with the community, it can be possible to consider protection of the Tonga baskets in Zambia.
The Future of Tonga Baskets
From my discussions with Tonga women, the prospect of protecting the baskets is a way to preserve their culture for posterity. Marketing the baskets means sharing their cultural heritage with the world, which is a source of pride for them. They adapt new designs while retaining the traditional methods, indicating an attachment to their cultural heritage. This selling of their baskets, however, opens them up to the risk of misappropriation. Legal protection for the baskets would not only preserve the cultural heritage but would be a measure against misappropriation.