By Jake Okechukwu Effoduh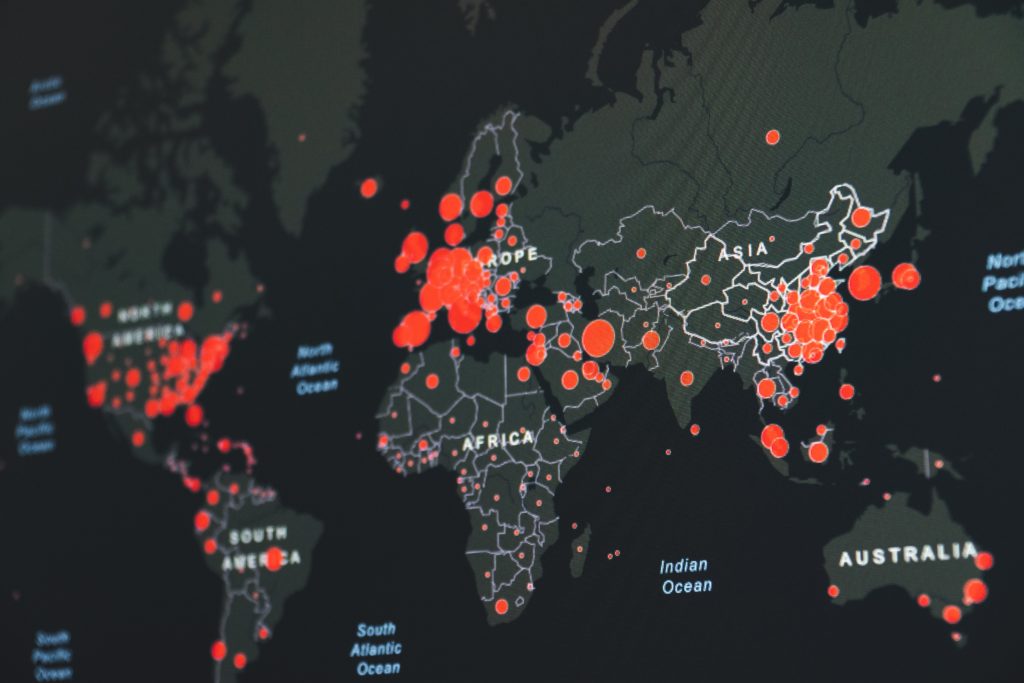 Several reports on States' adoption of Artificial Intelligence ("AI") across the world have indicated that African countries have a "slow" or "low" AI adoption rate. This position is, however, changing, as several African countries are now bringing a modest acceptance of AI into different aspects of their governance structures and institutions. With what I will characterize as an era of "AI normative emergence in Africa", here are seven ways that this technology is being legitimized and integrated by African states today:
Developing National AI Strategies
Establishing AI Agencies, Task Forces and Commissions
Amending Existing Laws and Creating New Regulations
Building Strategic Partnerships
Initiating Public Sector Reform with AI
Driving AI Education, Training and Research
Fostering A Continental (African) Approach to AI
1. Developing National AI Strategies
(Mauritius, Egypt, Zambia, Tunisia, Botswana)
By recognizing the potential for AI to improve GDP and provide competitive advantage, some African States are driving economic expansion by developing national AI strategies, aimed at advancing investment, talent development and financial aid. Mauritius became one of the first African countries to publish its 70-page AI national strategy. The Mauritius Artificial Intelligence Strategy (MAIS) marks the country's dedication towards making AI a cornerstone of its next development model. Egypt has set their AI strategy on two main axes, namely [1] a specialized AI academy, and [2] using AI for governance and business enterprises driven by data science. Zambia's "Smart Zambia" e-Government Master Plan, approved by the Cabinet is putting in place a coordinated e-Government framework, which will leverage the use of AI within state institutions. Tunisia's National Agency for Scientific Research Promotion (ANPR) launched its action plan and designs for a Tunisian AI strategy. Botswana's plan to use AI through its Science, Tech and Innovation Action Plan to foster economic growth and job creation was approved by the President's Cabinet in September 2019 and scheduled for submission to Parliament for adoption.
2. Establishing AI Agencies, Task Forces and Commissions
(Kenya, South Africa, Uganda, Mauritius, Tunisia, Egypt, Nigeria)
Kenya established a Blockchain & Artificial Intelligence Taskforce to contextualize the application of AI in areas of the country's financial inclusion, cyber-security, land titling, election and single digital identity processes. South Africa established a Presidential Commission to develop an integrated national response strategy for the adoption of AI. The Presidential Commission has also presented a diagnostic report to the South African President. Uganda's national AI taskforce will focus on addressing local issues, including increasing agricultural production, on which the largest percentage of the country's population relies. Uganda set up its taskforce to advise government on domesticating AI to fast-track the country's economic development. Mauritius's AI Council will oversee all AI project implementation in the State, as well as quantifying the socio-economic impact of AI in Mauritius. Tunisia's ANPR has now set up an AI task force, whilst for Egypt, the Cabinet approved a resolution on establishing a National Council for AI, which will oversee the implementation of AI in a way that copes with international developments in the field. Nigeria has announced the establishment of its National Agency for Research in Robotics and AI, which will leverage collaborations with international research bodies on robotics and AI and enable AI education for the country.
3. Promulgating AI Laws and Regulations
Ghana, Sierra Leone, South Africa, Uganda, Zambia, Zimbabwe, Senegal, Tunisia, Kenya, South Africa, Nigeria)
Some African States are demonstrating that it is not completely unreasonable to assert regulatory oversight on AI within their respective territories. While some are adopting a "wait and see" approach, others have begun taking active steps toward domestic regulatory oversight. At a supranational level, even the Continent's highest decision-making body, the African Union, has called for a structured regulation of AI to manage the benefits of the technology for Africans, and to foresee and curb the risks. At the United Nations (UN), Ghana, supported by Sierra Leone, South Africa, Uganda, Zambia, and Zimbabwe, amongst other non-African States, expressed a desire to negotiate a new international instrument. The aim of the treaty is to address concerns over lethal autonomous weapons.
At the national level, Senegal launched several initiatives to create an enabling regulatory and policy framework for start-ups. Via a Policy Hackathon, a 'Start-up Bill' was submitted to the government for passage and became law. The 'Start-up Act' legitimizes Senegal's Digital Strategy and made the country the second in Africa (after Tunisia) to pass AI start-up legislation. While some of the recent laws and regulations are not exclusively applicable to AI, they do apply to the use of AI within existing infrastructures. For example, Kenya's new data protection law complies with European Union legal standards, placing restrictions on how personal data can be handled, stored and shared. The same applies to South Africa's Protection of Personal Information Act and Nigeria's Data Protection Regulation of 2019. In the three cases, applicability to AI can be inferred where personal data is involved in AI-based transactions. Zambia and Mauritius may soon be proposing AI-targeted bills for passage into law.
4. Initiating Public Sector Reform with AI
(Rwanda, Kenya, Tunisia, South Africa, Uganda, Rwanda, Tanzania, Cameroon)
Rwanda has enlisted anti-epidemic robots in its fight against the coronavirus. Blockchain technology is being used by government departments in Kenya, including the respective Ministries of Lands and Health. In Tunisia, AI applications are employed in the Public Finance Management Information System of the country. The State employs AI systems for fraud detection, budget efficiencies and financial analytics. AI is also finding its way into policing, security, and wildlife conservation procedures. Aside from its use for facial recognition in Uganda, it is also used to detect gunshots in South Africa. South Africa is the first country after the United States to implement "shotspotter" audio technology, used to fight wildlife poaching in the Kruger National Park and gun violence on the Cape Flats. Turning to public welfare, Rwanda and Tanzania have fully automated drone delivery programs. These drones deliver medical supplies, such as blood and vaccines to remote areas. The Cameroonian government has now supported and funded the first "made in Cameroon" drones by Will & Brothers, which provides AI-powered drones for public services such as security surveillance, media coverage, and agriculture.
5. Driving AI-Specific Education, Training and Research
(Egypt, South Africa, Rwanda, Cameroon, Morocco, Senegal, Lesotho, Namibia, Ethiopia)
In the last three years alone (2017 – 2020), several African governments have approved and/or initiated AI centres and programmes on the continent to promote knowledge, acquisition and mobilization of AI. Some of them include:
6. Building Strategic Partnerships
(Ghana, Tunisia, Rwanda, Uganda, Zimbabwe, Ethiopia, Mali, Egypt, Malawi, Namibia, Côte d'Ivoire, Kenya, Nigeria, Senegal)
Initiating strategic partnerships has been a major vehicle for AI adoption on the continent. With several African states partnering with international organizations, businesses and governments alike, these African countries are legitimizing the use of AI within several sectors domestically. Some examples include:
Google's first Africa AI lab in Ghana, providing developers with necessary research to build products that can solve Africa's unique problems.
Tunisia and USAID developing and delivering tax policy and other fiscal reforms using AI and general algebraic modelling system software.
Rwanda's [1] 10-year contract with Babyl (a digital healthcare provider), to create Africa's first universal primary healthcare service, which introduces an AI-powered triage and symptom-checker platform; [2] drone delivery service with Zipline, which delivers medicine and blood to otherwise difficult-to-reach areas; and [3] partnership with the World Economic Forum to increase the country's diagnostic capacities for detecting cancer.
Uganda's partnership with the UN, using machine learning to analyse radio content, and using drones to assess the needs of displaced populations, fleeing conflicts and persecution in Mali, Nigeria and South Sudan. Uganda also established a partnership with Huawei's AI-powered facial recognition surveillance system.
Zimbabwe's partnership with Guangzhou-based start-up, CloudWalk Technology, backed by China's Belt and Road initiative to begin a large-scale facial recognition program throughout the country.
Ethiopia's agreement with Chinese e-commerce giant, Alibaba Group on the creation of an Electronic World Trade Platform.
Mali's partnership with Netherlands-based Water, Peace and Security partnership (WPS) in using forecasting tools to predict conflicts arising from water insecurity.
Estonian soldiers serving in Mali, using unmanned ground vehicles for patrol.
Egypt's agreements with Microsoft, ESRI, VMware and Teradata to employ the best AI applications that could help offer safe, sustainable and smart services in Egypt.
Malawi's UNICEF partnership on using drones for humanitarian work. The government also approved the use of AI to save elephants.
Namibia's partnership with UNESCO and the Southern African Development Community to host AI consultation to enable the country to brace for the Fourth Industrial Revolution.
The African Development Bank's partnership with Microsoft to launch the Coding for Employment Programme in Côte d'Ivoire, Kenya, Nigeria, Rwanda, and Senegal.
7. Fostering A Pan-African Approach to AI
In 2019, African Ministers responsible for communication, and information and communication technologies adopted a continent-wide Declaration focusing on a collective and coordinated approach to AI. Member States of the African Union have agreed to an African Common Position to adopting AI – a position, which legitimizes the Malabo Convention on cyber-security and recognizes personal data protection. The African Union with its new working group on AI is fostering a common African stance on adopting AI. The African Union's Agenda 2063 is assigned as a key enabler in promoting the ability of all African countries to achieve socio-economic goals and sustainable economic growth hinged on Pan-Africanism and African Renaissance ideals.
Quo Vadis?
It is interesting to note some of the specific metrics on which countries are basing the key performance indicators in their respective AI development plans. Egypt projects that its adoption of AI will contribute 7.7 percent to its GDP by 2030. Botswana projects the state's AI infrastructure will move it from an upper middle-income country to a high-income country by 2036. South Africa wants to be fully integrated into an economy that uses technological innovation to revolutionize industrial processes and energy provision – one that will enhance food and water security and build smart human settlements. Senegal is building an "AI city" 35 kilometres from its capital. The inhabitants of this city can expect to live in connected homes, use paperless transit tickets and smart parking systems, access e-health services and live next to artificial rivers. Benin Republic is also developing its first AI digital neighbourhood in Cotonou. This City of Innovation and Knowledge aims to be a center for regional excellence, training, scientific research, and entrepreneurship.
Artificial Intelligence (AI) is becoming a strategic priority for African countries, and the legitimization of the technology by states themselves is often hyped as an assured way for AI to gain the recognized adoption it needs to solve some of the continent's most pressing challenges. AI, however, is not a silver bullet that will solve all of the continent's problems. It may even perpetuate and exacerbate some of the extant issues and introduce new risks. Therefore African states need to be critical of techno-heroic expectations from the use of AI and consider how the technology may infringe on the autonomy, transparency, and privacy of citizens; including how the use of AI may create job displacements, perpetuate inequality and negative systematic biases, and could also be used to hegemonize Africans.  Beyond gaining normative emergence, Africa seems ambitious for a cascading of the technology in order to drive growth and support in the development of African societies.
Note: banner photo by NESA by Makers on Unsplash.