By Esther Adekunbi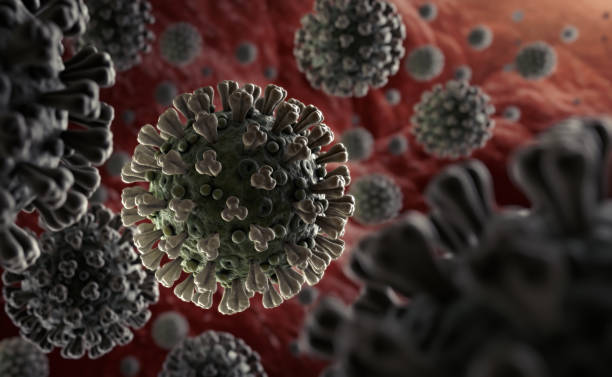 My expectations and enthusiasm to explore this beautiful land called Canada, to interact with its friendly people, to network and collaborate, was rudely halted by COVID-19. At first, when the news of it spreading to other countries was reported, I had been unperturbed, "Canada is a very advanced and safe country." In the space of a few days, however, the whole story changed; what I thought was a molehill of a problem, suddenly turned into a mountain. It was like a dream.
It Beat My Imagination
In the midst of all this turbulence, one thing remains striking to me – that people all over the world are rising to the occasion and giving their best efforts to combat this plague. Governments have formulated policy frameworks and are backing them up with strong political will and commitments. I am amazed at the large amounts of funding being committed to research and the financial stabilization of citizens, with promises of further commitments. Almost all institutions are getting involved: non-governmental, financial, academic, philanthropic, and even religious organizations are putting in their best. It is impressive. I was particularly awe struck by the personal efforts and commitments of the Canadian Prime Minister, Justin Trudeau, who regularly came out to give speeches and answer questions, to feel for the masses, to persuade people to stay home, and to practise social distancing himself. That was quite touching and reassuring.
We All Need People Around Us
Living through this, one lesson I have learnt well is that we all need people around us. I felt incredibly grateful to Open AIR and, again, to IRCC for granting my request to bring my fourteen year old daughter with me. I wonder what life would have been like, being alone here without her. In addition, more than ever before, I am appreciative of the technological developments that make communications so easy. The saying that we are living in a global village has become more real and meaningful. With calls from family, relatives and friends, the loneliness has been made much easier to bear; the fact that it is possible to keep in contact and be together, without being physically close.
Humanity in Action
From the COVID-19 experience, I have drawn another lesson too: that there is only one thing that can make us survive and come out of difficult times together, humanity. It is the only thread that can bind and keep us together when every other thing fails. The great and relentless efforts of various governments, frontline health workers, and the many individuals working behind the scenes, are borne out of humanity. The same goes for the cooperation of countless numbers of people practising social distancing and staying at home. This experience has clearly demonstrated that collective efforts can unravel any difficult mystery that threatens human existence.
Meanwhile, few people realize that there is yet another plague ravaging humankind. Among those who do, many do not feel it should be given the kind of forceful attention that is needed. This plague is gender inequality. Unlike COVID-19, that is quite clearly lethal, gender inequality is subtle and operates in many and varied forms. Both have a global presence and are life ravaging. If there is one great lesson we can learn from this, it is that the global response to COVID-19 is an indication that humanity is also capable of emerging from all forms of inequality and injustice, if we are fully committed.
Consider the following facts:
The list of impacts of gender inequality goes on, the aforementioned are just a few. When one considers the monumental magnitude of losses, both human and economic, of gender inequality, they are certainly equal to, if not greater than, COVID-19. One realizes that more vigorous and forceful actions can be done to combat gender inequality. What is needed are the collective efforts, commitments, and political will to get the situation under control. Can the whole world collectively come together to achieve gender equality as well?