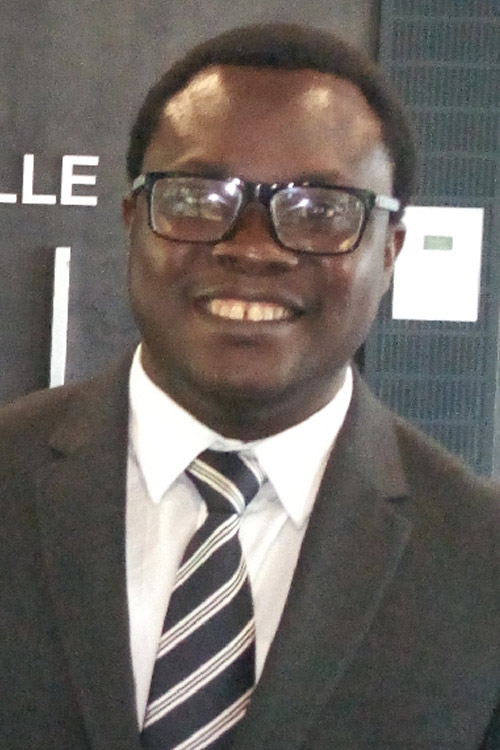 Dr. Desmond Oriakhogba is a Barrister and Solicitor of the Supreme Court of Nigeria and a Lecturer, Law Faculty, University of Benin, Nigeria. He obtained his LLB and LLM degrees from the University of Benin. Oriakhogba has a PhD in commercial law, with focus on intellectual property (IP) and competition law, from the University of Cape Town (UCT), South Africa where he is also remotely completing a postdoctoral fellowship.
Oriakhogba is a Queen Elizabeth Scholar (Canada), and Fellow of the Open African Innovation Research (Open AIR) Network. He is a member of a number of professional organisations, such as the Nigerian Bar Association, National Association of Law Teachers (NALT, Nigeria), the Association of Critical Heritage Studies (ACHS), and the South African Association of Intellectual Property Law and Information Technology Law Teachers and Researchers (AIPLITL).
Oriakhogba is affiliated to the UCT's research Chair on IP, Innovation and Development, UCT's IP research Unit and the Enredados network of policy makers, academics and practitioners in the field of IP and Intangible cultural heritage. His research focuses on issues within the broad spectrum of IP, but with special interest in the interface between IP law and competition law, the administration and operation of collective management organisations, intersection between IP and traditional knowledge/traditional cultural expressions (TK/TCEs), and the attainment of SDG5 (empowerment of women and girls) within the context of cultural heritage and creativity, and regional trade in Africa.
Oriakhogba has published in his core areas of research interest, presented in a number of conferences and participated in diplomatic sessions, such as the 38th Session of the WIPO-SCCR and the 16th WIPO-WTO Colloquium for teachers of IP.