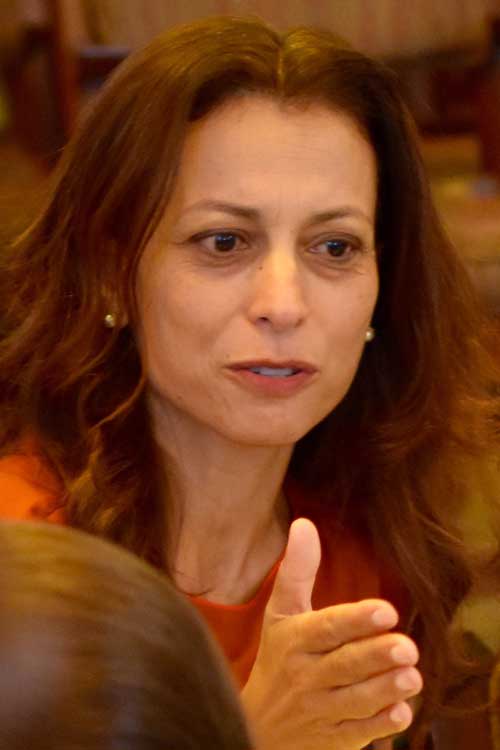 Nagla Rizk is Professor of Economics and Founding Director of the Access to Knowledge for Development Center (A2K4D) at the American University in Cairo's School of Business. She is a returning Faculty Associate at Harvard's Berkman Klein Center for Internet and Society and an Affiliated Fellow of Yale Law School's Information Society Project.
Dr. Rizk's research area is the economics of knowledge, technology and development. Her work focuses on digital technologies, the platform economy and inclusion, zooming in on the governance of data and Artificial Intelligence, gender, gig work and inclusive growth. She is a main Contributor to Egypt's National Artificial Intelligence Strategy and is a member of the Technical Secretariat of Egypt's National Council for Artificial Intelligence.
Dr. Rizk has a record of policy impact, being a member of several committees and organizations. These include the World Economic Forum's Global Future Councils, the Expert Advisory Committee of the Global Index on Responsible Artificial Intelligence, the Paris Peace Forum Digital Rights in Society Working Group on Algorithmic Governance, the Scientific Advisory Committee of Feminist AI Research (FAIR) network, the Open for Good Alliance, Inclusive AI commons. Further, Dr. Rizk leads the Egypt team within Fairwork project network, led by the Oxford Internet Institute, and the MENA hub for Feminist AI research. She founded the Open Data for Development Node for the Middle East and North Africa.
Previously, Dr. Rizk served on the Data Governance Working Group of the Global Partnership on AI (GPAI), was a visiting Professor at Columbia University, Yale Law School and the University of Toronto, and a Distinguished Visiting Professor at the University of Ottawa School of Law. She received her PhD in economics from McMaster University in Canada, and her MA and BA in economics from AUC.